Helping our clients make smart choices about their money.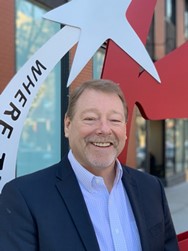 Today's investment climate offers unprecedented opportunities. At Bethesda Financial Advisors, our mission is to help clients take advantage of those opportunities by providing them with three key tools:
A clear understanding of their financial goals

A well-defined roadmap for achieving those goals

Ongoing advice to help adjust their roadmap when their needs change
Our services cover all areas of financial management, from investment and retirement planning to risk management and estate conservation. We specialize in helping our clients develop a comprehensive, cohesive financial strategy that fits their unique needs and enables them to meet both short- and long-term objectives. On our website, you'll find valuable information for evaluating your current position and progress toward financial goals. We offer educational articles that outline financial concepts and highlight products designed to fill the gaps in your financial strategy. You'll also find calculators that will help you assess your current and future needs. Please remember to visit our website often, as our content is constantly changing. For help with your financial management, or for more information about Bethesda Financial Advisors, please contact us today.
Can a Roth IRA double as a college savings tool? Find out how a Roth IRA compares with state-based 529 college savings plans.

Explore three types of powers of attorney and find out how a living will can supplement a durable POA for health care.

Explore three major categories of bonds, plus ideas for navigating the bond market amid climbing interest rates.

Balancing stocks and bonds can be a central part of building an investment portfolio. Find out how balanced funds follow a similar strategy.